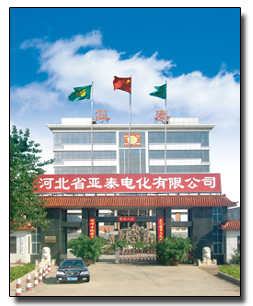 Hebei Yatai Electrochemistry Co., Ltd. mainly produces: ammonium persulfate, sodium persulfate, potassium persulfate, sodium chlorate, sodium perchlorate, potassium perchlorate and sulfuric acid. Our product not only meet domestic market demand but also popular abroad.
Trademark Awards:
"Yatai" trademark was honored as the 10th of "China customer favorite trademark" in 2007 trademark festival, Famous Trademark of China in 2011 by SAIC trademark office. The other "Yuyou" trademark is Famous Trademark of Hebei Province.
Product Awards:
"Yuyou" potassium perchlorate is Famous Brand of Hebei Province. Sodium perchlorate won national spark project, Hebei scientific and technical award. Sodium chlorate won Hebei township enterprise science and technology progress second prize. Ammonium persulfate won Hengshui excellent new product second prize. Potassium perchlorate won Hengshui science and technology progress third prize. Four of the persulfate and aluminate mentioned above passed provincial appraisal of new product, filled in provincial gap and won provincial high-tech product certification.
Company Awards:
Our company is vice president unit of China Industrial Association of Inorganic Salt and has passed ISO9001:2008 quality system certification. Our company is honored of national outstanding township enterprise development and innovation prize, Hebei township enterprise technology innovation demonstration enterprise, Hebei township famous brand key enterprise, Hebei famous brand advanced enterprise, Hebei quality integrity AAA brand enterprise, Hebei observe contract and keep promise enterprise, Hebei quality and efficiency advanced enterprise, Hebei high-tech enterprise, Hebei import and export advanced enterprise, Hebei credibility enterprise, Hebei ABC AAA credit customer.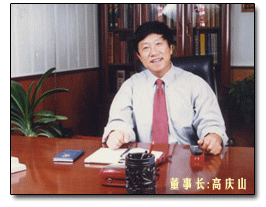 Gao Qingshan, our chairman, a 4th national township entrepreneur, researcher of Chinese Township Enterprise Institute, labor model of Hebei Province, Zhang Lanju, our general manager, national township entrepreneur, vice president of China Industrial Association of Inorganic Salt, together with all employees, wholeheartedly thank for the concern and support from all new and old clients and friends from all walks of life, and sincerely hope to get more development and outstanding achievement by mutual cooperation.